"My case worker at Central London Works, Andy Savva, has been so supportive and encouraged me to feel more positive, particularly about the skills that I could offer an employer."
Read more
Giving local people the knowledge and independence to create better lives for themselves and their communities through employment.
We know everyone is different, that's why we provide a local service, tailored around you and your needs.
We work with a range of people throughout Central London including health professionals, employment specialists and local community organisations to create a support package to help you find the right job, at the right time.
Central London Works is our name for the Central London Work and Health Programme.
Central London Works is designed to help central London residents who have been unemployed for a long time, as well as people with health conditions, into work.
What will you get out of Central London Works?
Caseworker
Your dedicated employment specialist will help you move into work at your pace. They can also offer support for skills, health, housing and local government services.
Online support
Access to a digital service that allows you to do things your way. Accessible 24/7, you can schedule your own appointments at a time and date that suits you, join online courses that you know will benefit you, and look for jobs that match your skills.
Wellbeing
Physical and mental health support, not just from our in-house qualified professionals, but from local community and partner organisations, ensuring that you have access to a range of wellbeing support that best suits your needs.
Local community links
If we don't specialise in it we will find you someone who does. Our local partnerships mean that we can put you in touch with the right people or work with your current support network to ensure you get an all-round service.
Support while in work
You will continue to have access to skills training and health & wellbeing support, as well as the ability to seek guidance and advice from your Caseworker and specialist organisations in your local community.
Flexible and easy to access service
Join us in one of our friendly, open office spaces or meet somewhere that you feel comfortable such as a coffee shop, community centre or maybe even your local library. We can also help plan your journey to and from our appointments and fund your travel.
Free learning
Take part in online health and skills training packages including fit club, back care, sleep and routine, and creating a CV. Or join one of many face-to-face courses supporting you with anything from managing your health condition and how to address it with an employer, to setting up online banking, understanding your strengths and enhancing your IT skills.
Employer relationships
You will have access to vacancies with local and national employers, who we can work with to explain your individual situation and help the employer make the right adjustments to job opportunities to support your circumstances.
Helping People
Mohammed Moossun, who has cerebral palsy, was visiting the Eiffel Tower, enjoying the Parisian skyline, when his phone rang and he was offered his dream job. After 18 months of being out-of-work delighted Mohammed and his fiancée could now look forward to planning their future together. Mohammed, who lives in Hackney, is now working for Regal London, one of the capital's leading property developers, which constructs residential led mixed-use developments throughout London.
"I love my new job and everyone in the team has been really supportive and friendly. The role was initially based on the upper floor which would have posed a problem especially using the metal stairs in wet weather. Ingeus worked closely with the company to make reasonable adjustments and I was moved to the ground floor. I have also been given a bigger second screen as reading on my laptop was difficult."
After being unemployed for two years, 60-year-old Jay Smith is brimming over with enthusiasm as she relishes her new catering role with the John Lewis Partnership.
"Today I am proud to be a John Lewis Partner and am encouraged to feel that I have a part to play in the company's success. I love being a member of the catering team and I am constantly researching recipes and ideas. Now I am employed again I can start making some home improvement plans. I am certainly working for the right company to get some great ideas."
53 year old Daniella began living fulltime as a transwoman in July 2016 but being out-of-work and dealing with a conflicted sense of her own identity left her feeling vulnerable and depressed. Aspiring author Daniella Stuart, is now working with WH Smith, in the book department at one of their London stores and has strengthened her ambition to publish a fictional story reflecting aspects of her own transgender journey.
"I am enjoying my role at WH Smith and my co-workers have been so supportive and accepting. Being employed again means that life is no longer on hold. I can start making plans again for my future and I am in the right frame of mind to be creative in my writing. Trying to put my thoughts down on paper has sometimes challenged me as I am dyslexic."
Previous
Next
Who We Are
Central London Works is delivered in Camden, the City of London, Hackney, Haringey, Islington, Kensington and Chelsea, Lambeth, Lewisham, Southwark, Tower Hamlets, Wandsworth and Westminster. It is delivered by Ingeus alongside a range of partners: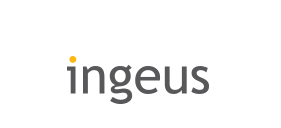 Ingeus makes sure people have the skills, support and behaviours to get jobs, gain independence and become productive employees.
Get Set UK is a people services provider that supports people to gain skills, find employment and enhance their career prospects.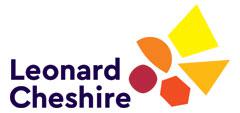 Leonard Cheshire Disability is a charity making a difference to disabled people's lives by supporting them to develop skills through employment, volunteering and digital inclusion projects.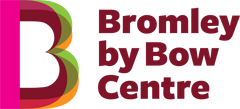 The Bromley by Bow Centre is pioneering charity that has an extensive neighbourhood hub and supports people with a wide variety of integrated services based in their individual needs.
Our Locations
Should you be successfully referred by your JCP Work Coach you will join the programme nearest where you live. You will be informed of which office this is when you are contacted to arrange your first appointment.
You can see our locations below:
CAMDEN
Ingeus
Oasis Business Centre
85 - 87 Bayham Street
London
NW1 0AG
Monday-Friday 9-5.00pm
HACKNEY
Ingeus
Eagle Business Centre
167 City Road
Suite G01
(Entrance in Britannia Walk)
EC1V 1AW
Monday-Friday 9-5.30pm
Tel: 020 8618 0071
HARINGEY
Ingeus
214-218 High Road
Tottenham
N15 4NP
Monday and Friday: 9-5.30pm
HARINGEY
Ingeus
Wood Green Library
Tottenham
N15 4NP
Monday, Wednesday and Friday: 9-5pm
Tel: 020 8489 2700
ISLINGTON
Ingeus
The Office Group
Room 4.08
2 Angel Square
London
EC1V 1NY
Monday-Friday 9-5pm
Tel: 0207 0142 500
KENSINGTON / CHELSEA
Ingeus
Sobus Hub
196 Freston Road
North Kensington
W10 6TT
Tuesday and Thursday 9-5.30pm
Tel: 020 7952 1230
KENSINGTON / CHELSEA
Ingeus
Curve Community Centre
10 Bard Road
W10 6TP
Monday and Friday 10-5pm
Tel: 020 7361 3000
KENSINGTON / CHELSEA
Ingeus main office
Workspace
Grand Union Studios
Rm1.21
332 Ladbroke Grove
North Kennington
London
W10 5AD
Monday-Friday 9-5.30pm
LAMBETH
Leonard Cheshire
Leonard Cheshire
66 South Lambeth Road
SW8 1RL
Monday-Friday 9-5pm
Tel: 020 3242 0200
LAMBETH
Ingeus
9th Floor Room 9.03
Tintagel House
92 Albert Embankment
SE1 7TY
Monday-Friday 9-5.30pm
Tel: 020 3948 1771
LEWISHAM
Ingeus
Regus
Romer House
132 Lewisham High Street
SE13 6EE
Monday-Friday 9-5.30pm
SOUTHWARK
Ingeus
Ink Works Court
3 Bell Yard Mews
SE1 3UX
Monday-Friday 9-5.30pm
SOUTHWARK
Get Set
Unit 237b
Elephant and Castle Shopping Centre
New Kent Road
London
SE1 6TE
Monday-Friday 9-5pm
Tel: 0203 735 8955
TOWER HAMLETS
Ingeus
Unit 99
Cannon Workshops
Cannon Drive
Hertsmere Road
London
E14 4AS
Monday-Friday 9-5.30pm
TOWER HAMLETS
Bromley by Bow Centre
St Leonards Street
London
E3 3BT
WANDSWORTH
Ingeus
The Light Bulb
1 Filament Walk
SW18 4GQ
Monday-Friday 9-5pm
WANDSWORTH
Ingeus main office
Ground Floor
Argyll House
1A All Saints Passage
SW18 1EP
Monday-Friday 9-5.30pm
WESTMINSTER
Get Set
Church Street Neighbourhood Centre
Cherwell House
Penfold Street
NW8 8PT
Monday-Friday 9-5pm
Tel: 020 3905 6850
WESTMINSTER
Ingeus
City of Westminster College
Maida Vale Campus
129 Elgin Ave
W9 2NR
Wednesday 9-5.30pm
Tel: 020 7258 2812
WESTMINSTER
Ingeus main office
4th floor
Clarendon Business Centres
42 Upper Berkeley Street
Marble Arch
W1H 5PW
Monday 9-5.30pm
If you haven't been referred to Central London Works, please speak to your JCP Work Coach at your next appointment.
You need a JCP referral to join the programme.
↑